Classic Car Of The Week:
1966 Chevrolet Corvette Stingray
Speed and Style To Be Remembered
The 1966 Chevy Corvette Stingray has ravished our imaginations since the day it came out. This car was the pinnacle of American motorsports in its day, due to its lightning fast acceleration, agility around tough corners and an overall exotic feel. Imagine raw power that cannot be contained and you will have the perfect description for the 1966 Corvette Stingray. Driving one is a straight ticket to motorist's heaven. Put the pedal to the metal and the zoom is almost instant. It almost feels like you are skydiving from 30,000 feet and there is no care in the world about anything else. Liberating and exhilarating, the '66 Stingray Corvette is still revered and driven on American roads with pride and respect. At that time a 425 hp motor meant immense power, which is respectable even by today's standards.
But still, the question stays, why did the 1966 Corvette Stingray gain so much popularity? Why is it still the shining star on Chevrolet's portfolio? The answer lies in it's powerful engine. People who have driven this beast of a car complain that it makes more horsepower than Chevy originally advertised. It does not feel anything like 425 horses! While that is a compliment masked as a complaint, it is a direct answer to the Stingray's popularity.
Drive any variant of this masterpiece, like the 327 cu. or the 283-cu. engine one and the result is no less different. The car is shaped like a stingray and it bolts forward like one. The Corvette has gills on the side as well depicting the ray's breathing mechanism and a slim front fascia. It almost feels like there are no headlights and then you power up the car and two piercing eyes pop up to illuminate the way. However, not many people can fit inside and experience the excitement. It's a sportscar for God's sake, what would you expect?! The two people that do get to sit inside are treated to a plush interior. This automobile was ahead of its time with electric windows, FM and AM radio, and snug comfortable seats.
The suspension work is strong enough to withstand potholes and more than compatible for a high-speed chase down a straight stretch of road. Buy the 1966 Chevrolet Corvette Stingray and disappointment is one word you will strike out from your dictionary, instead, you will be fond of one word and one word only and that is liberation.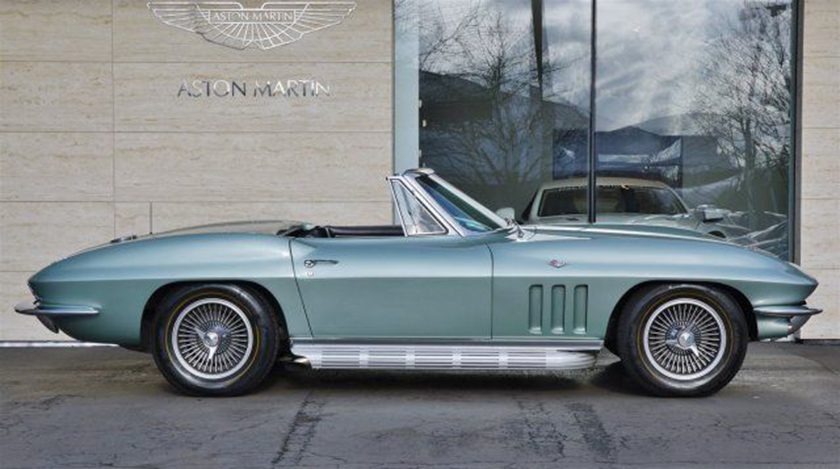 [wplinkpreview url=""]

1966 Corvette Stingray,
Scottsdale Air Charter, Private Jet Charter Scottsdale, Scottsdale Private Jet Charter, Scottsdale Jet Charter, Air Charter Scottsdale, Arizona Private Jet, Private Jet to Arizona, Air Hire Scottsdale, Scottsdale Air Charter, Private Jet Charter, Air Charter Travel, Air Charter Flights, Private Jet Flights, Corporate Jet Charter, Business Jet Charter, Air Charter Services, Private Jet Hire, Aircraft Charter, Private Jet Charter Service, Jet Charter Services, Private Air Charter, Executive Jet Charter, Private Plane Charter, Luxury Jet Charter, Hire A Private Jet, Charter Planes, Gulfstream Charter, Private Jet Charter Prices, Jet Charter Cost, Jet Charter Quote, Plane Charter Rates, Plane Rental, Private Jet Aircraft, Executive Airliner Charters, private jet, private jet charter, flight programs, on-demand charter, business jet, business jets, private jet charter, executive jet management, business jet charters, book a private jet, rent a private jet, charter flights, air charter, corporate travel, jet charter, private plane charter, plane rental scottsdale, plane rental phoenix, Valley Jet LLCces, Private Jet Hire, Aircraft Charter, Private Jet Charter Service, Jet Charter Services, Private Air Charter, Executive Jet Charter, Private Plane Charter, Luxury Jet Charter, Hire A Private Jet, Charter Planes, Gulfstream Charter, Private Jet Charter Prices, Jet Charter Cost, Jet Charter Quote, Plane Charter Rates, Plane Rental, Private Jet Aircraft, Executive Airliner Charters, luxury ranches in the united states