Cocktail Of The Week:
Ketel Soda Blackberry Lemon
Crowd-Pleasing Taste Of Summer
Hosting a victorious cocktail party with a crowd-pleasing recipe is almost unheard of. The Ketel Soda Blackberry Lemon cocktail of the week makes this possible with an easy to concoct recipe and a wide variety of combinations to make your guests happy. The drink is light and can be served throughout the duration of an event while also being versatile enough to be customized with a variety of garnishes to suit choosy guests.
• 1.5 oz Ketel One Citroen Vodka
• 3 oz club soda
• 3 blackberries
• 1 lemon wheel
Bar Carting For Your Guest
By executing a bar cart with this delicious cocktail of the week, your guest can have an interactive experience. The bar cart can be set up with almost unlimited flavor combinations and have several garnishes allowing each guest to find something they like with their own personalized cocktail experience. Some of the best flavors include the Ketel Soda Blackberry Lemon, The Kettle Soda Grapefruit Thyme, and last but not least the Ketel Soda Cucumber Mint.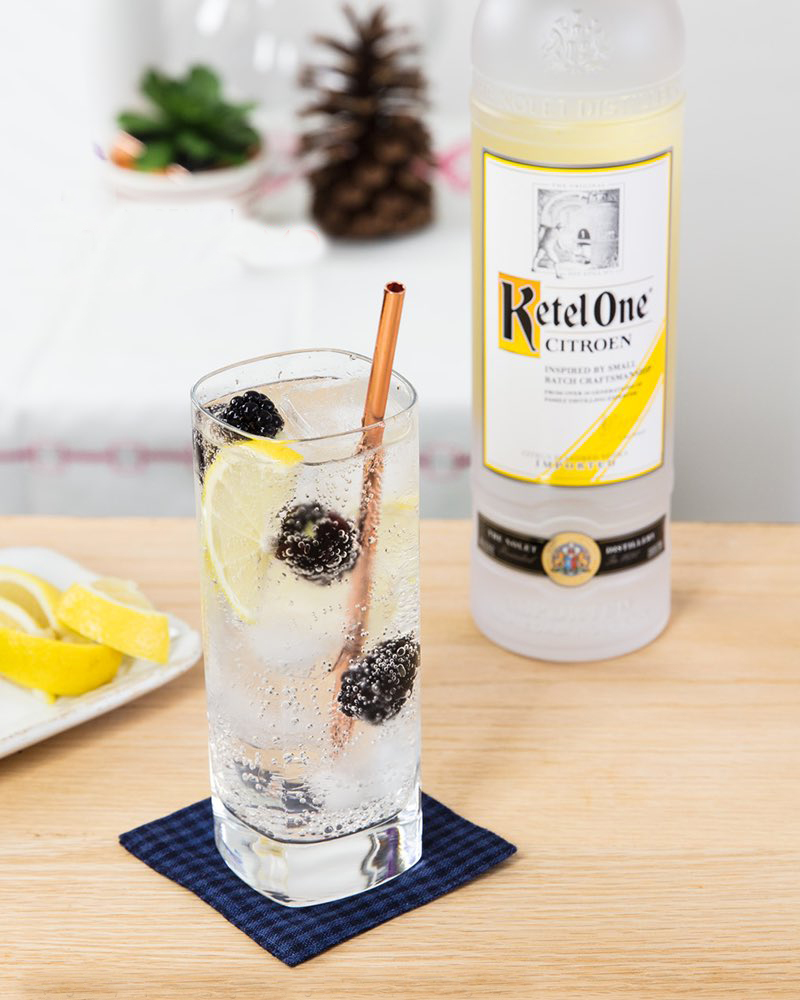 Bar Cart Accessories
You will need these accessories in order to create a delicious, yet simple cocktail at a moment's notice.
• cocktail shaker
• cocktail muddler
• jigger
• paring knife
• glassware (rocks glasses for the above recipe)
• ice
• Fever Tree soda
• Ketel One Vodka
• fresh garnishes including cucumber, mint, thyme, rosemary, blackberries, cranberries, lemon, grapefruit and orange slices
With these items, you are prepared to create numerous Ketel One Family-Made Vodka cocktails.
Request these cocktail accessories on your next private flight with Valley Jet and we will gladly prepare the drinks for your guest to your specific preference.
D'oeuvres To Pair With Ketel One Cocktails.
Ketel One Vodka cocktails allow for a wide variety of d'oeuvres pairings because of its versatility. Light and salty flavors like caviar, smoked salmon, steak tartare, and ricotta cheese pair fabulously.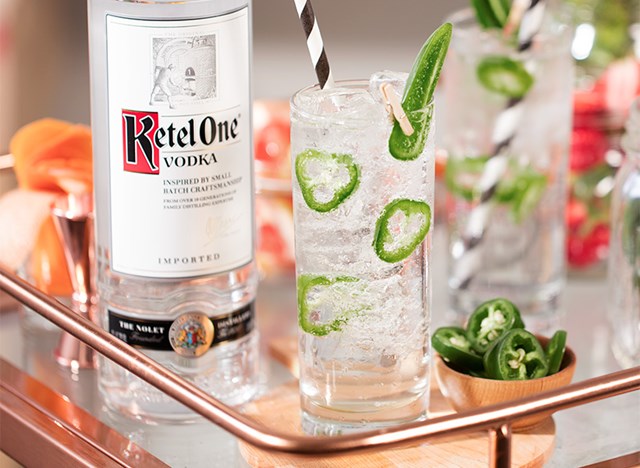 https://www.ketelone.com/vodka-drinks/ketel-soda-with-jalapeno/
[wplinkpreview url=""]

1966 Corvette Stingray,
Scottsdale Air Charter, Private Jet Charter Scottsdale, Scottsdale Private Jet Charter, Scottsdale Jet Charter, Air Charter Scottsdale, Arizona Private Jet, Private Jet to Arizona, Air Hire Scottsdale, Scottsdale Air Charter, Private Jet Charter, Air Charter Travel, Air Charter Flights, Private Jet Flights, Corporate Jet Charter, Business Jet Charter, Air Charter Services, Private Jet Hire, Aircraft Charter, Private Jet Charter Service, Jet Charter Services, Private Air Charter, Executive Jet Charter, Private Plane Charter, Luxury Jet Charter, Hire A Private Jet, Charter Planes, Gulfstream Charter, Private Jet Charter Prices, Jet Charter Cost, Jet Charter Quote, Plane Charter Rates, Plane Rental, Private Jet Aircraft, Executive Airliner Charters, private jet, private jet charter, flight programs, on-demand charter, business jet, business jets, private jet charter, executive jet management, business jet charters, book a private jet, rent a private jet, charter flights, air charter, corporate travel, jet charter, private plane charter, plane rental scottsdale, plane rental phoenix, Valley Jet LLCces, Private Jet Hire, Aircraft Charter, Private Jet Charter Service, Jet Charter Services, Private Air Charter, Executive Jet Charter, Private Plane Charter, Luxury Jet Charter, Hire A Private Jet, Charter Planes, Gulfstream Charter, Private Jet Charter Prices, Jet Charter Cost, Jet Charter Quote, Plane Charter Rates, Plane Rental, Private Jet Aircraft, Executive Airliner Charters, luxury ranches in the united states