Gentlemen's Cocktail Of The Week
The Perfect Gentleman
Today, being a gentleman is a matter of choice. It's something you earn through an unwavering commitment to excellence. This cocktail exemplifies the commitment of elegance, refinedness, and taste, ideal for The Valley Jet Gentlmen's Cocktail Of The Week.
Chopin Potato Vodka is the world's most awarded potato vodka. Its uniquely creamy and full-bodied flavor profile gives it a full-bodied, clean finish. The liqueur and vermouth are both sophisticatedly sweet and fragrant.
Whether you're a well-groomed gentleman, an aspiring gentleman or simply an appreciator of gentlemen — this libation is sure to please.
Ingredients
2 1/2 oz. Chopin Potato Vodka
1/4 oz. Marolo Milla Grappa and Chamomile Liqueur
1/4 oz. Cinzano Bianco Vermouth
Lemon peel and Luxardo Maraschino cherry for garnish
Optional: 2 dashes of Scrappy's Bitters
Method
Mix ingredients in a mixing glass with ice. Pour into martini glass and garnish..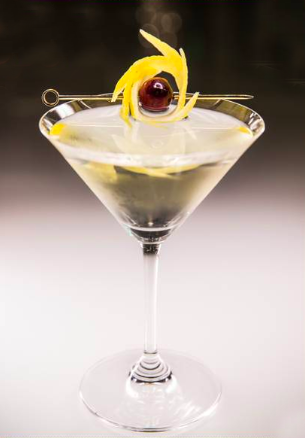 Scottsdale Air Charter, Private Jet Charter Scottsdale, Scottsdale Private Jet Charter, Scottsdale Jet Charter, Air Charter Scottsdale, Arizona Private Jet, Private Jet to Arizona, Air Hire Scottsdale, Scottsdale Air Charter, Private Jet Charter, Air Charter Travel, Air Charter Flights, Private Jet Flights, Corporate Jet Charter, Business Jet Charter, Air Charter Services, Private Jet Hire, Aircraft Charter, Private Jet Charter Service, Jet Charter Services, Private Air Charter, Executive Jet Charter, Private Plane Charter, Luxury Jet Charter, Hire A Private Jet, Charter Planes, Gulfstream Charter, Private Jet Charter Prices, Jet Charter Cost, Jet Charter Quote, Plane Charter Rates, Plane Rental, Private Jet Aircraft, Executive Airliner Charters, private jet, private jet charter, flight programs, on-demand charter, business jet, business jets, private jet charter, executive jet management, business jet charters, book a private jet, rent a private jet, charter flights, air charter, corporate travel, jet charter, private plane charter, plane rental scottsdale, plane rental phoenix, Valley Jet LLCces, Private Jet Hire, Aircraft Charter, Private Jet Charter Service, Jet Charter Services, Private Air Charter, Executive Jet Charter, Private Plane Charter, Luxury Jet Charter, Hire A Private Jet, Charter Planes, Gulfstream Charter, Private Jet Charter Prices, Jet Charter Cost, Jet Charter Quote, Plane Charter Rates, Plane Rental, Private Jet Aircraft, Executive Airliner Charters, luxury ranches in the united states