DESTINATIONS UNLIMITED
| Resorts
Amangiri,
Canyon Point, Utah
Summer travel is currently underway this season and between work, vacation, and family trips many Americans are leaving their native borders and venturing to more remote places such as Belize, Iceland, and Bora Bora. But hidden within America are some gems that many have overlooked yet are not for the average traveling Joe. Locations remote and unforgettable that we have gone to and come back to share with you. Spacious and with clean lines and natural materials, the Suites reflect the luminous qualities of the surrounding Utah desert. Accommodation design features include white stone floors, concrete walls, natural timbers and fittings in blackened steel. Each Suite has an outdoor lounge and fireplace with expansive desert views, while some feature a private pool or roof terrace. For this week, we will cover our favorite southwest desert hotel. Stay tuned for next weeks mountain hideaway….
Where: Canyon Point, Utah
When: Year round
Pricing: Starting at $4,000 USD, includes daily guided hikes, three meals from their signature chef for two, pool and fitness access and more.
What's so great: The ultimate desert destination, Amangiri is located in Utah and surrounded by beautiful painted canyons and saguaros. Out of the way, they provide transportation from a small Municipal airport to their 600-acre paradise. These days, elite vacationers are trending toward spiritually and physically enriching travels. At Amangiri, they have a wellness focused itinerary that can include guide lead hikes and meditations, and spa treatments created to uplift and rejuvenate you. If you're looking for adventure, take a hot air balloon ride, kayak lake Powell, or sunrise hike at Antelope Canyon. The staff of Amangiri is experienced in southwestern outdoorsman activities and can cater your stay to your interests. Book your private flight to the Amangiri and we will assist in booking your stay.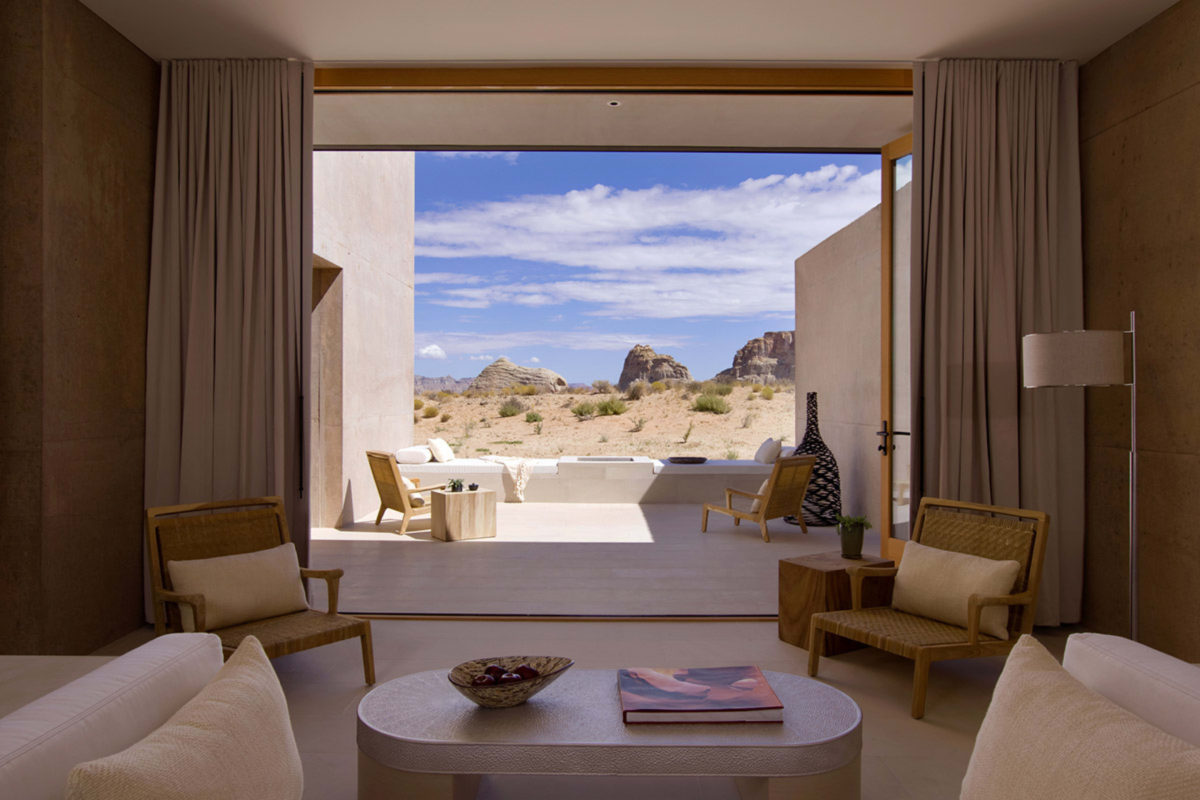 For more information on how to travel to
Amangiri
in one of our luxurious private jet charters, visit our
contact page
or give us a call or text
(480) 648-6129
.
Return to the home page.