CITATION X:
CHARTER THE WORLD'S FASTEST BUSINESS JET
GET TO YOUR DESTINATION FIRST
With ramp presence that is surpassed by none, the Citation X stands out with its radical edges and streamlined design.
"It's long and lean with sleek swept wings and big powerful engines. It just looks mean" says Mike Pierce, a 34-year veteran at Cessna who assisted in designing the beautiful bird. Looking past the external lustrous figure, the Citation X is the world's fastest business jet. Top speeds exceed 700 Mph at 91% of the speed of sound. The sheer swiftness of such an aircraft allows corporate executives to fly up to seven passengers coast-to-coast in less than four hours, conduct their meetings, and return home by the end of the day.
This plane does this all without paying the excessively high operational cost. "We wanted to go after that speed number, and not just speed for the sake of speed, but speed with efficiency," says Pierce. The wing and tail are designed with a 37-degree sweep. This allows for less drag overall increasing the speed and coherence of the jet.
As for the interior, passengers are exposed to nothing less than extraordinary. Sound levels are comfortable with quietest cabins in its class even when traveling at speeds of up to Mach 0.92. The secret is Cessna's proprietary soundproofing system that applies layers of lithesome to minimize any noise coming from outside. Combined with the jet's capabilities to fly at an altitude of 48,000 feet — which reduces fuel flow and allows for a smoother ride and better weather giving this jet an enigmatic quiet passenger experience. "I've personally flown the airplane up to 48,000 feet and it flies beautifully," says Pierce. "It's really quiet, the sky gets really dark blue, and the fuel flows really decrease."
When you put it all together — The Citation X offers one of the best in class interior excellence and exterior innovations in general aviation.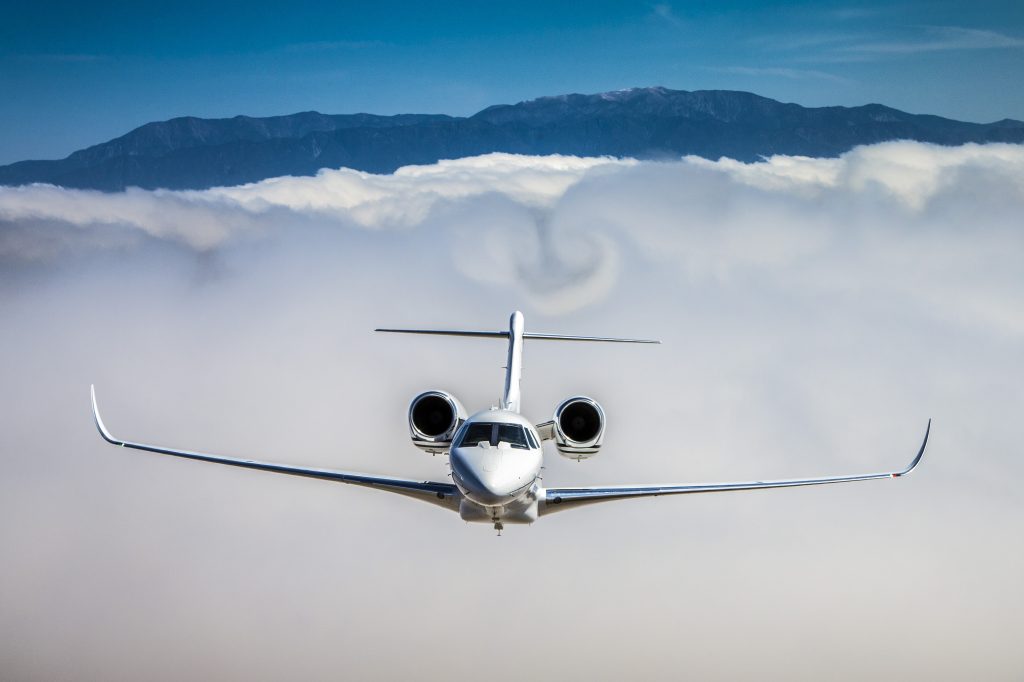 For more information on how to charter the Citation X and other jet charter options,
visit our contact page or give us a call or text (480) 648-6129.
[wplinkpreview url=""]

Scottsdale Air Charter, Private Jet Charter Scottsdale, Scottsdale Private Jet Charter, Scottsdale Jet Charter, Air Charter Scottsdale, Arizona Private Jet, Private Jet to Arizona, Air Hire Scottsdale, Scottsdale Air Charter, Private Jet Charter, Air Charter Travel, Air Charter Flights, Private Jet Flights, Corporate Jet Charter, Business Jet Charter, Air Charter Services, Private Jet Hire, Aircraft Charter, Private Jet Charter Service, Jet Charter Services, Private Air Charter, Executive Jet Charter, Private Plane Charter, Luxury Jet Charter, Hire A Private Jet, Charter Planes, Gulfstream Charter, Private Jet Charter Prices, Jet Charter Cost, Jet Charter Quote, Plane Charter Rates, Plane Rental, Private Jet Aircraft, Executive Airliner Charters, private jet, private jet charter, flight programs, on-demand charter, business jet, business jets, private jet charter, executive jet management, business jet charters, book a private jet, rent a private jet, charter flights, air charter, corporate travel, jet charter, private plane charter, plane rental scottsdale, plane rental phoenix, Valley Jet LLCces, Private Jet Hire, Aircraft Charter, Private Jet Charter Service, Jet Charter Services, Private Air Charter, Executive Jet Charter, Private Plane Charter, Luxury Jet Charter, Hire A Private Jet, Charter Planes, Gulfstream Charter, Private Jet Charter Prices, Jet Charter Cost, Jet Charter Quote, Plane Charter Rates, Plane Rental, Private Jet Aircraft, Executive Airliner Charters, luxury ranches in the united states