PRIVATE AIRCRAFT CHARTERS:
A GUIDE FOR FIRST TIME FLYERS
PRIVATE FLIGHT UP TICK
As the holidays approach, we are witnessing an uptick in first-time private aircraft charter fliers. They may have some prior experience, such as flying with friends, taking a one-time private aircraft charter, or traveling on the business jet. In all other cases, it will be the first time they have boarded a private plane. Typically, We speak with them after they've been approached by a number of companies, each with enticing offers. They are frequently eager to fly, ready to purchase, and seeking affirmation that the operation they are dealing with is a good fit and are making the right decision. In other circumstances, they have been directed to providers by friends who are program participants. And since their suggested purchases range from tens of thousands of dollars into the millions, they want somebody to reassure them they are making a smart choice.
They all have one thing in common: they are all exceptionally smart and successful people. The difficulty is that they probably spend more time determining which new restaurants are worthy of a Friday night's dinner.
It's very understandable. The majority of industry marketing emphasizes the broad advantages of flying on a private aircraft, such as saving time, being able to make your own schedule, avoiding the headaches of traveling with airlines, and so on. The pamphlets are brimming with images of happy children and adorable pets. Luxury partnerships are emphasized, which can be beneficial if the program is a good fit.
So, how can you figure out if the program is right for you?
The answer is that it depends on your specific flying requirements. 
So, here's what you need to evaluate before finding out if the operation is a fit.
LOCATION, LOCATION, LOCATION
First, you need to decide where you plan to fly for your private aircraft charter. The importance of certain airports is less important than the importance of location. Because daily and segment minimums apply to fixed and capped rate plans, this is the case. On a light jet, daily minimums of two hours are not uncommon. That implies you'll be charged for two hours even if your flight is only 45 minutes long. To put it another way, that wonderful $5,500 hourly rate will set you back $11,000 for that quick trip, but not always. ValleyJet is capable of matching you with empty leg flights aka charter flight deals to reduce your flight to $5k-$6k for an hour flight and more lengthy flights.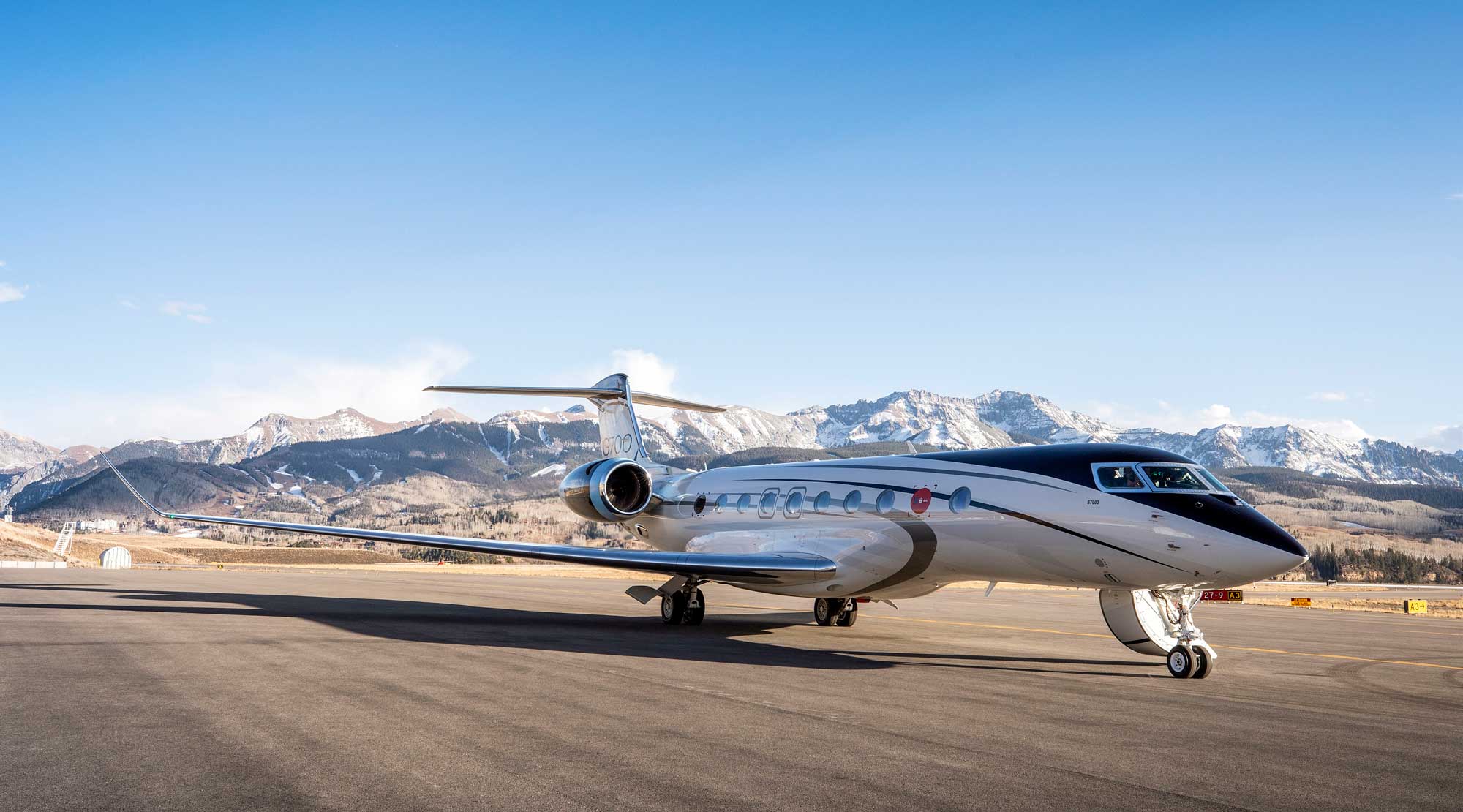 HOW MANY PASSENGERS DOES A PRIVATE JET HOLD?
You must also consider the number of people who will be traveling if you will be taking extra luggage, whether you will be traveling with pets, and how long you will be gone.
The number of passengers and luggage will determine the size of the jet required. If you have eight people, some programs will guarantee you a seat on a midsize jet, while others would require you to upgrade to a super-midsize aircraft. Valley Jet assures that you are chartering the most suitable aircraft available on the market for your passengers, luggage, and budget with a complimentary upgrade on most occasions. 
You must also determine whether or not you will fly with your pets. Even if you're chartering flight-by-flight, you'll need to let your provider know what kind of pets you have, how big they are, and how many there are at the time of booking, since they'll need that information to find an aircraft that can accept your best friends – not all do.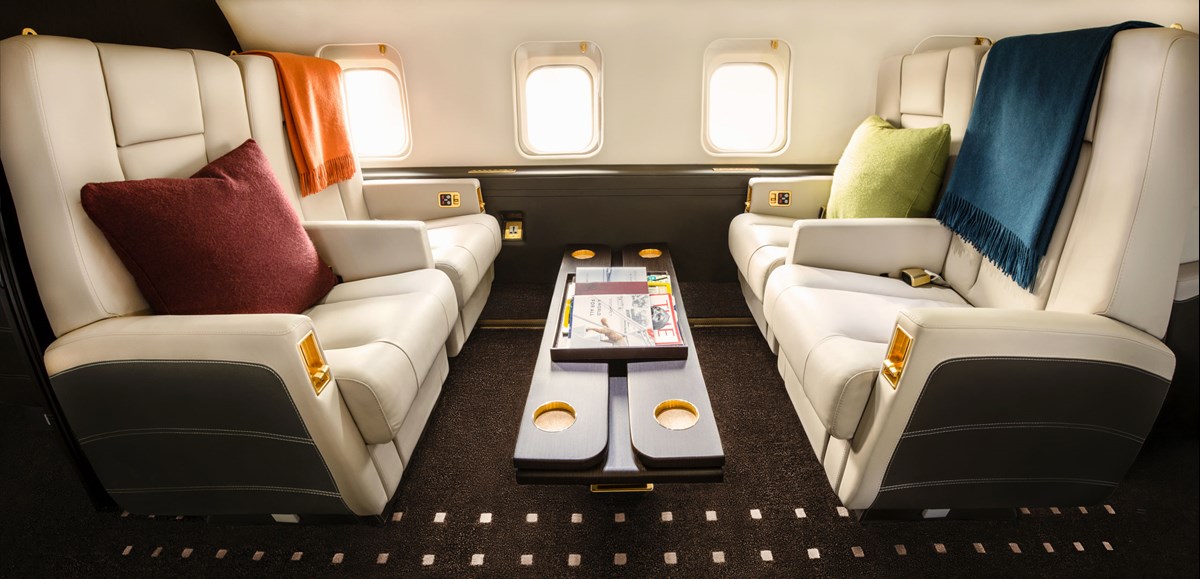 FLEXIBLE PLANS
You'll also need to know how close you want to book to your departure date. Are you the type of traveler who checks the weather forecast on Thursday and decides to go somewhere sunny if it's raining where you are? Booking deadlines might be as short as four hours or as long as seven days. Do you need to adjust your arrangements after you've made a reservation? Are you planning to change your plans in the days leading up to your departure? Do your clients have the ability to reschedule meetings on the fly? What if the weather in your destination isn't ideal? Will you still be interested in going? Some programs enable you to cancel with as little as 10 hours' notice, while others do not allow changes or cancellations once you have made a reservation. With ValleyJet and DistrictJet, we build the flight around you and charter the best aircraft for your flexible plans. 
And finally, if you aren't sure where you are going to want to fly, you may not be ready to buy, and that's fine. Before you acquire a car, you have some notion of what you are going to use it for. It's good to put off making a decision until you have a better picture. Deals and special offers will always be available to evaluate.
For more information about private aircraft charter in one of ValleyJet's luxurious private jets or helicopters, visit our contact page or give us a call or text (480) 648-6129.
1966 Corvette Stingray,
Scottsdale Air Charter, Private Jet Charter Scottsdale, Scottsdale Private Jet Charter, Scottsdale Jet Charter, Air Charter Scottsdale, Arizona Private Jet, Private Jet to Arizona, Air Hire Scottsdale, Scottsdale Air Charter, Private Jet Charter, Air Charter Travel, Air Charter Flights, Private Jet Flights, Corporate Jet Charter, Business Jet Charter, Air Charter Services, Private Jet Hire, Aircraft Charter, Private Jet Charter Service, Jet Charter Services, Private Air Charter, Executive Jet Charter, Private Plane Charter, Luxury Jet Charter, Hire A Private Jet, Charter Planes, Gulfstream Charter, Private Jet Charter Prices, Jet Charter Cost, Jet Charter Quote, Plane Charter Rates, Plane Rental, Private Jet Aircraft, Executive Airliner Charters, private jet, private jet charter, flight programs, on-demand charter, business jet, business jets, private jet charter, executive jet management, business jet charters, book a private jet, rent a private jet, charter flights, air charter, corporate travel, jet charter, private plane charter, plane rental scottsdale, plane rental phoenix, Valley Jet LLCces, Private Jet Hire, Aircraft Charter, Private Jet Charter Service, Jet Charter Services, Private Air Charter, Executive Jet Charter, Private Plane Charter, Luxury Jet Charter, Hire A Private Jet, Charter Planes, Gulfstream Charter, Private Jet Charter Prices, Jet Charter Cost, Jet Charter Quote, Plane Charter Rates, Plane Rental, Private Jet Aircraft, Executive Airliner Charters, luxury ranches in the united states